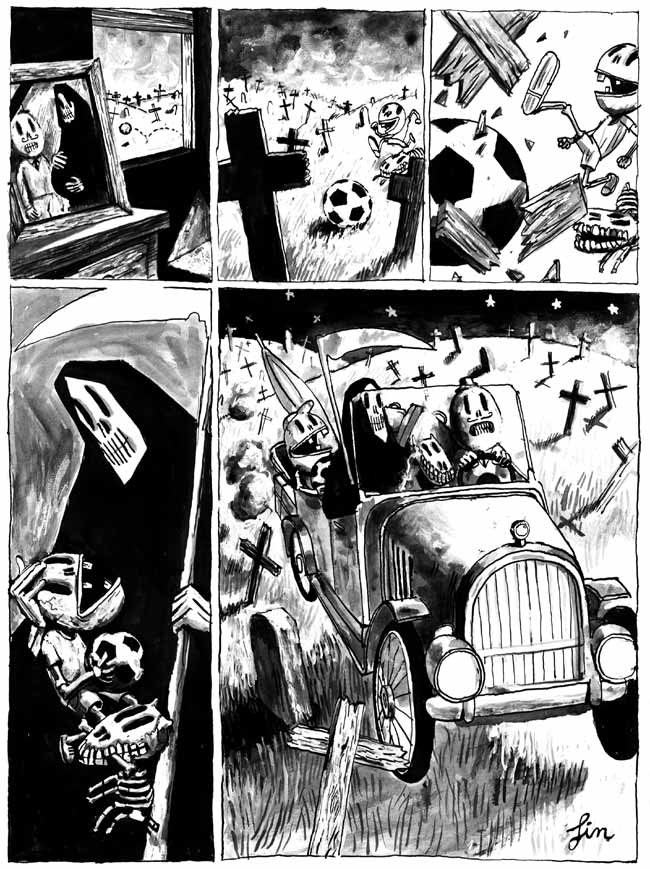 Welcome to the Death Club
Humour noir / fantastique
One Shot



Une série de fables tragiques (dont certaines ont été prépubliées dans la revue Jade) qui mettent en scène des personnages tragiques : insatisfaits, cupides et incompris. Autant de nouveaux adeptes que la mort, omniprésente dans l'ouvrage, accueille dans son club de la dernière chance. Un album à l' humour déjanté.